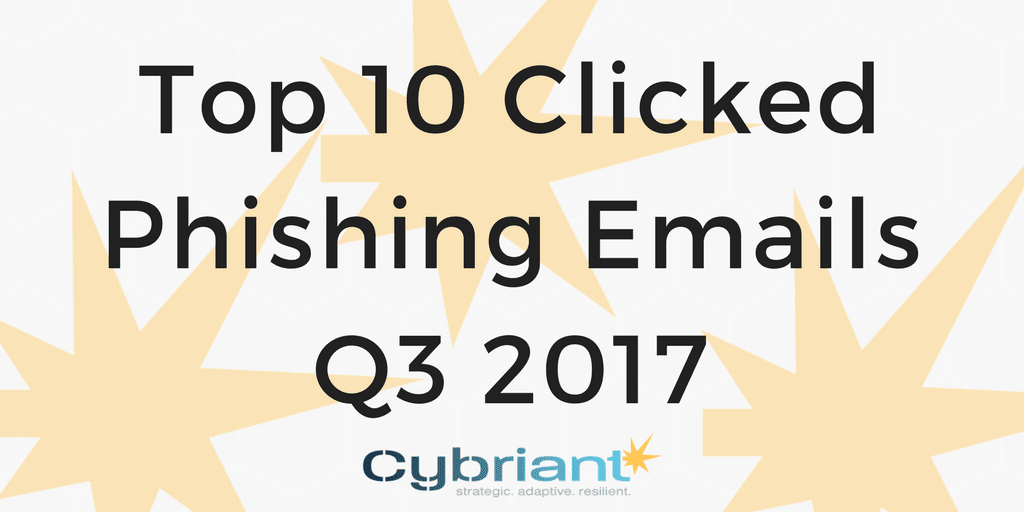 KnowBe4, our security awareness training partner, recently released the Top 10 Global Phishing Email Subject Lines for Q3 2017 report.
The Top 10 Most-Clicked General Email Subject Lines Globally for Q3 2017 include:
1. Official Data Breach Notification – 14%
2. UPS Label Delivery 1ZBE312TNY00015011 –12%
3. IT Reminder: Your Password Expires in Less Than 24 Hours – 12%
4. Change of Password Required Immediately – 10%
5. Please Read Important from Human Resources – 10%
6. All Employees: Update your Healthcare Info – 10%
7. Revised Vacation & Sick Time Policy – 8%
8. Quick company survey – 8%
9. A Delivery Attempt was made – 8%
10. Email Account Updates – 8%
*Capitalisation is as it was in the phishing test subject line
"Phishing attacks are responsible for more than 90 per cent of successful cyber attacks and the level of sophistication hackers are now using makes it nearly impossible for a piece of technology to keep an organization protected against social engineering threats," said Perry Carpenter, chief evangelist, and strategy officer."
Your users are your last line of defense. Interested in how you can strengthen your human firewall? Learn more about our training services. 
Free Security Training Tools