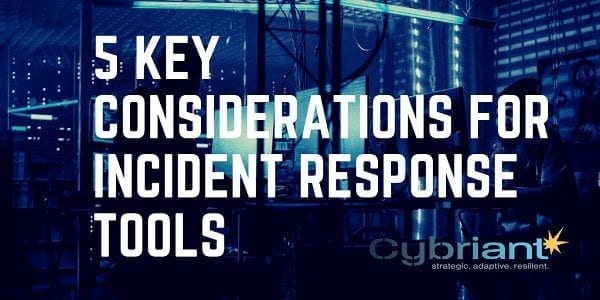 Incident response tools are necessary for any organization that is at risk of a cyber-attack. Here are five key considerations for your incident response and containment services. 
Overview: Why is Incident Response Tools Needed?
Security incidents are a major problem faced by businesses globally. In an ever-expanding digital world, security incidents have become inevitable. That's why it's important to have incident response tools ready to contain any cyber events.
Such events can damage your business by affecting your public-facing core infrastructure cloud operations. It can lead to frustrated customers, poor reviews, negative publicity, impact on sales, etc. It can erode the credibility of your organization and severely impact your business.
In addition to this, security incidents can have a significant monetary impact. The average cost of a 15-minute outage due to security incidents can be $84,000 which can have a serious financial impact on your business. These costs do not factor in the lost revenue for the duration of the outage.
Businesses globally need a more comprehensive and fool-proof incident response plan to counter the growing security incidents. You will need flexible and a reliable incident response service that resolves security incidents faster by keeping all the relevant stakeholders in the loop.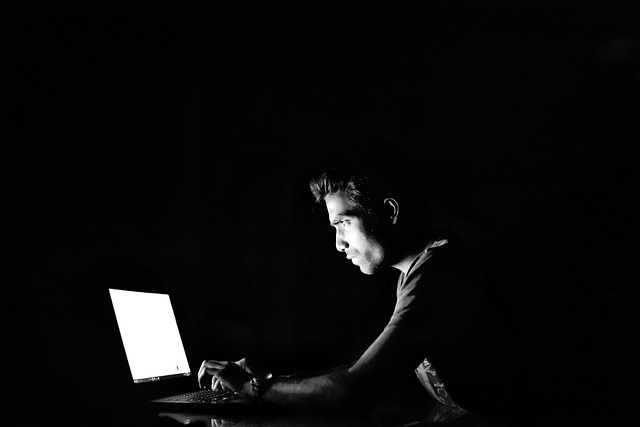 How Do Incident Response Tools Work?
Incident response and containment tools considerably reduce the time and resources needed to handle and resolve security incidents.
You can analyze and remediate network events and threats that are generally missed due to a lack of internal resources. Incident response services and tools provide the team flexibility in automatic escalation, monitoring the security incident, log management, and collaborating tools which help them to deal with and resolve the security incidents quickly.
An effective incident response tool allows you to handle any security incident in a better and faster manner compared to managing the incident without them. You can set up automatic alerts and customizable notification retry and escalation rules, which will allow you to escalate the alerts to the concerned stakeholder till the security incident is resolved and closed.
It also lets you decide the nature of alerts and information that can be communicated to the different hierarchies of stakeholders within the organization. When an incident is resolved, the incident response tools automatically close the alert.
Related: IT Security Best Practices Checklist
Features 
Incident response and containment tools work with existing security controls to collect the necessary insights for response through system logs, NetFlow, identity information, network traffic, etc. to evaluate all security-related threats across your network environment.
These incident responders tools can easily identify threats related to phishing, malware infections, password attacks, data leakages, internal abuse and misuse of privileges, etc.  A good and effective incident response tool should do the following:
Provide you instant notifications and alerts on all security incidents or events that are significant and worthy of response efforts.

Investigate the security incidents and their cause using detailed and forensic artifacts.

Remediating any security incidents through tools like quarantine, patching, re-imaging, or adjusting security controls.
There are three A's in incident response which are important and define the effectiveness of any incident response plan. These three A's are:
Ammunition
The most basic thing is to have a good incident response plan in place. Once the tools are in place, they can be customized based on your requirements.
Attribution
The incident response plan should be able to attribute the source of attack which will provide you with a fair idea of the attacker's intention. It should have real-time threat intelligence.
Awareness
You may have an excellent incident response plan but they need to be executed by an efficient user. The incident response team should be trained and made aware of the different aspects of incident response procedures and tools which will capacitate them to implement them effectively.
---
Key Considerations for Incident Response Planning
It is important to have the best incident response tools, services, and plans in your organization for dealing with any sudden security incident. For your incident response plan to be effective, you must consider the following aspects:
Involvement of Senior Management
Any incident response plan and tool should be supported by the senior management of your organization. This will ensure that the incident response tools are fully understood and owned by the senior management. They can also support in recruiting the best talents for your response team which can greatly enhance the effectiveness of your incident response tools security practices and plans.
Intensive Testing
Incident response plans should be intensively tested before being rolled out. You can conduct planned or unplanned security drills to assess the effectiveness of the tool in dealing with security incidents. This drill also lets you understand the preparedness of your team for handling sudden security incidents. Based on the outcome of this drill, you can make necessary changes to your incident response tools before rolling them out across the organization.
Detailed and Flexibility
An effective incident response plan should provide you with the ideal combination of being detailed and flexible at the same time. the tools should consist of specific actionable steps that the incident team needs to carry out during a security incident.
However, at the same time, it should not become too rigid and provide flexibility to the security team. Rigid plans and incident response tools can make it difficult for the team to deal with unexpected situations. Ideally, the incident response plans and tools should be regularly reviewed to consider their effectiveness against new types of security threats being faced by your industry.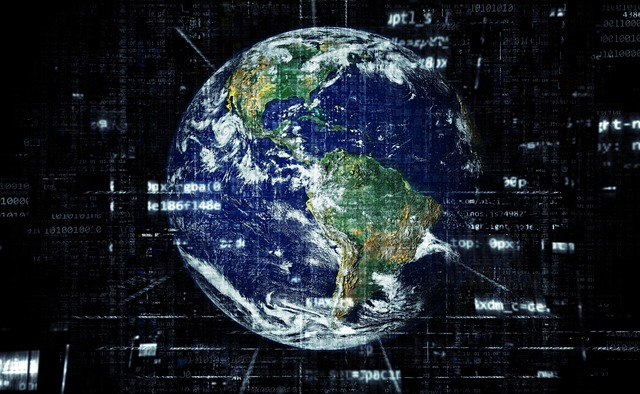 Clear Communication Channels
The incident response plan and the tools to be used should establish the communication channels to be used in case of a security incident. The different aspects of communication like whom the incident team should communicate with, which communication channels have to be used, and what security information has to be communicated, need to be clearly defined.
The nature of the information to be communicated to different levels and hierarchies should also be defined in the incident response plan. Though this is an important aspect of incident response planning and the use of various incident response software tools, it remains ignored in most incident response plans.
Know Your Stakeholders
You should know and document the key stakeholders who should be informed and involved in case of a security incident on the premises here. The type of stakeholders to be informed and involved can keep changing based on the nature of the security incident. Some of the key stakeholders can include managers, senior management teams, partners, customers, etc.
Incident Response Automation Tools
Security tools and analytics have come a long way in helping organizations address threats with automation. Incident response automation, for instance, can help security analysts quickly identify malicious activity and take the necessary steps to mitigate their risks.
Incident response automation is designed to facilitate efficient incident detection intrusion prevention systems and response. This type of tool helps automate manual processes, such as gathering data from multiple sources, analyzing the data for malicious activity, and providing comprehensive reports on any threats identified.
Organizations can also use incident response automation tools to automate many of the manual steps that are required in an incident response, such as investigating and responding to malicious activity. Automation tools can be used to quickly gather evidence from multiple sources and generate detailed reports on any observed threats, saving valuable time for security teams.
In addition to helping with incident response, these tools also help with analytics. Security teams can use automation to quickly analyze data for malicious activity and generate performance metrics that allow them to make more informed decisions about their security posture.
Overall, incident response automation tools provide organizations with the ability to respond faster and more efficiently to any threats they may encounter.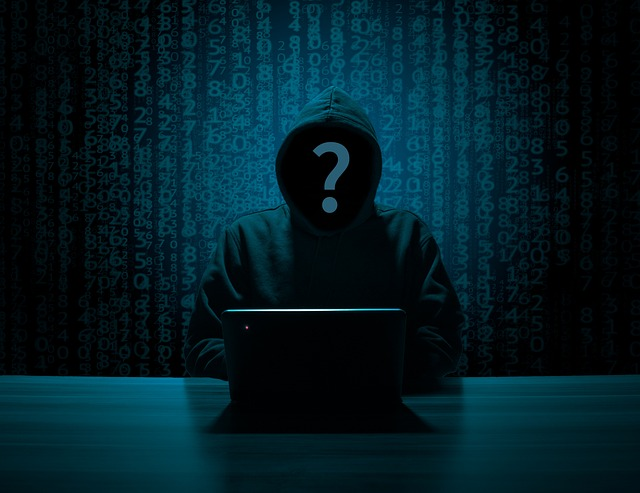 Incident Response Process
Incident response is an important part of any security program. It provides organizations with the ability to detect, respond to, and recover from potential threats and vulnerabilities in a timely manner. A comprehensive incident response process helps ensure that an organization is prepared for the worst-case scenario and can effectively mitigate risks.
Organizations should develop best practices around their incident response processes to ensure that they are consistently responding to potential threats. This includes developing a plan of action for when an incident occurs, designating responsibilities and roles for response personnel, testing the plan on a regular basis, and training staff members in the processes.
Organizations should also consider using products and services specifically designed for incident response. These products provide real-time visibility into the security environment, tools to investigate potential incidents, and assistance with incident response processes. They can also provide automated processes for responding to threats in a timely manner.
Incident Response Process Example
The process starts with preparation, where an organization equips itself with the tools, products, and a well-trained team to handle potential security incidents. The second stage, identification, involves detecting any anomalies that could indicate a security breach.
Once an incident is identified, the next step, containment, aims to limit the damage of the breach and prevent its further spread within the system. This is followed by eradication where the source of the breach is found and removed from the security system.
With the threat removed, the recovery phase involves getting systems and networks back to normal, and ensuring all data is secure. Lastly, the lessons learned stage is an analysis of the incident and the response, with a focus on learning and improving the process for future incidents.
Regular testing of each stage in a controlled environment will help refine this process and ensure that the team is always ready to respond effectively.
Security Monitoring
Security monitoring is an important element of any organization's incident response program. It involves both actively monitoring for threats as well as routinely evaluating the security profiles of all systems and networks. Proper implementation of a security monitoring plan can help identify issues before they become serious or expensive to address, allowing your organization to respond quickly and effectively.
Managed services are available from many vendors that specialize in security monitoring. These managed services range from providing general guidance and advice for network security monitoring to complete oversight of your security posture. By utilizing these services, organizations can ensure that their teams have the knowledge and expertise to monitor for threats as well as develop and implement a comprehensive incident response plan.
In addition to other security tools due to managed service providers, there are many products available that provide automated real-time threat detection. These products work in conjunction with security teams to ensure that any suspicious events are quickly identified and addressed. By leveraging automated solutions, organizations can gain comprehensive visibility into their environment and be alerted to any suspicious activity or potential threats before they become larger issues.
For organizations looking for complete incident response solutions, there are a variety of options available. From managed services to automated solutions, organizations can ensure that they have the tools and resources necessary to protect their data and systems. By investing in a complete incident response solution, organizations can be sure that their information security and teams are prepared to respond quickly and effectively to any potential threats.
Actively Contain Cyber Attacks