Coronavirus has prompted tech companies to ask employees to work from home and this trend is likely to grow.
Join us on April 2 as Cybriant CTO, Andrew Hamilton, and Director of Managed Services, Byron DeLoach, walk through the importance of security while social distancing. They will dive deeper into remote workers, ransomware, and remediation.
About this Event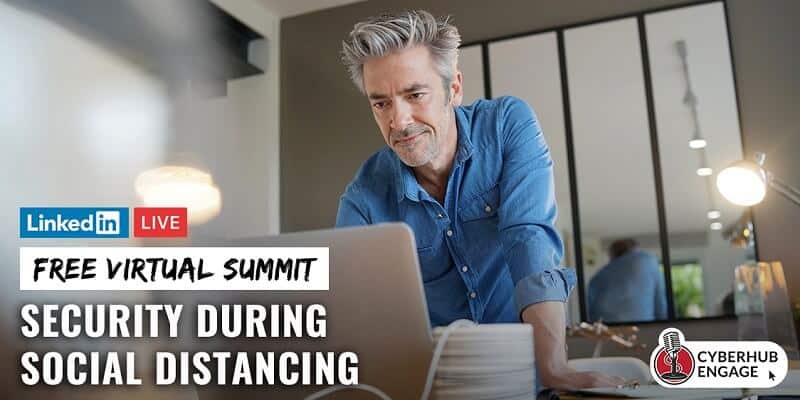 Join us for an afternoon of live streaming content as we talk to experts about the cybersecurity challenges of working from home and life under quarantine.
This is an engaging summit. We want you to contribute to the conversations through live chatting in the comment section with your thoughts and questions.
Register now to receive Summit updates, reminders and a chance to win a $50 amazon gift certificate!
Tentative Agenda – Updates will be issued through our newsletter
11:00AM – 11:45AM: Executive's POV: How to Secure Your Organization While Transitioning to a Remote Workforce
11:45AM – 12:00PM: Break and message from our partners
12:00PM – 12:45PM:  Ethical Hacker's POV: Potential Vulnerabilities in a Distributed Workforce
12:45PM – 1:00PM: Break and message from our partners
1:00PM – 1:45PM:  Impacts on Election Security
1:45PM – 2:00PM: Break and message from our partners
2:00PM – 2:45PM: Remote Security Operations, Building Muscle Memory
2:45PM – 3:15PM: Break and message from our partners
3:15PM-4:00PM: Attacker Economics
4:00PM-4:15: Summary and Amazon Drawing
Thursday, April 2
11:00 AM – 4:30 PM ET