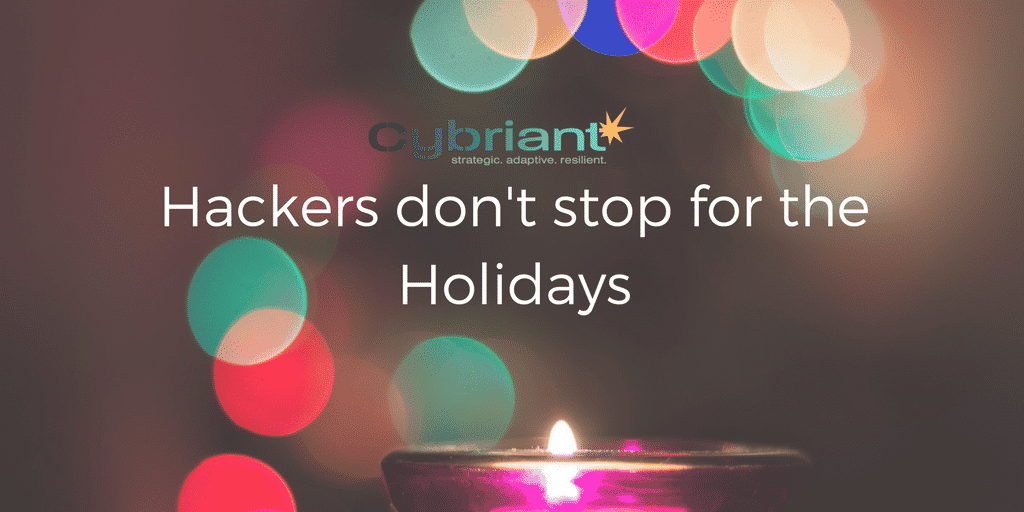 The FBI has released a warning about a fraudulent email scam, just in time for the holidays. According to the release, "The emails claim to be from one of three shipping businesses and claim that a package intended for the email recipient cannot be delivered. The messages include a link that recipients are encouraged to open in order to get an invoice to pick up the package, however, the link connects to a site containing malware that can infect computers and steal the user's account credentials, log into the accounts to obtain credit card information, additional personal information, and learn about a user's shipping history for future cyber attacks.
The messages may consist of subject lines such as: "Your Order is Ready for Shipment," "We Could Not Deliver Your Package" or "Please Confirm Delivery." The shipping companies say they do not send unsolicited emails to customers requesting information regarding packages, invoices, account numbers, passwords or personal information and if you receive such a notice — don't respond. You should delete the email immediately or forward it to the companies listed contact email address. If your interaction with the website resulted in a financial loss you should contact your bank immediately."
I clicked! Now what?
We get it! Hackers are so good at creating emails that look very real, plus the timeliness of their messages – around the holidays –  could not be better. Many of us are waiting for packages to ship, wondering where the packages are, and hoping that they don't get lost. If you click, you'll probably know immediately that you messed up. The easiest way to check before you click is to hover over the link and see if the URL is one that you would trust. And then, just go to that URL and search for what you need – avoid clicking altogether.
If you click, close the browser, use task manager to end the browser process. Shut down your system and reboot.  By disconnecting, you reduce the risk of the browser reloading that malicious page once you have restarted. Immediately report to your IT team and they may recommend that you clear your cache and do a scan of your hard drive to check for malware.
Consider reporting the malicious email you received to the FBI through their Internet Crime Complaint Center (IC3). Start here: https://www.ic3.gov/default.aspx. The US is constantly being targeted by nation-state hackers and the FBI needs our help as consumers to help them learn more about these hackers and how they can protect us.
Our partner KnowBe4 has a free tool that allows your IT department (or Cybriant if you want us to manage it) to send you fake emails like the ones the FBI mentions just to see how many users at your company would click on those emails. It's not a malicious email, so the only outcome will be that users that click on the fake emails may have to go through a little bit more security awareness training. After all, employees are the last line of defense if an email has gotten through all your organization's firewalls, etc. Check out their free phishing security test here: https://info.knowbe4.com/phishing-security-test-partner?utm_medium=partnerurl&utm_source=Cybriant
Avoid it all together
At Cybriant, we discuss the idea of having a layered approach to security when it comes to the overall cyber risk defense of our clients. Hackers will try to get into your organization from every angle possible, so you have to be prepared, and think like a hacker. Many of the breaches you read about are the result of a small thing, like a forgotten patch, that the hackers realized before the organization's security team. That 'small thing' has resulted in millions of dollars of loss for many organizations. Here's what we recommend:
Real-time Vulnerability Management
Responsive Patch Management
Endpoint Detection and Response
24×7 SIEM with Security Monitoring
Partner for Sending Data Breach Notifications
Notifying customers of a data breach is an essential step to protecting their safety and security. It gives customers the opportunity to take the necessary steps to protect their accounts.
This includes changing passwords, monitoring account activity, or even utilizing password manager accounts for extra protection. In addition to improving customer security, data breach notifications provide an important reminder to companies about the risks associated with storing sensitive information online.
Letting customers know that you are paying attention and taking action can help maintain trust and prevent any potential losses due to malicious activity. Contact Cybriant if you need a trusted partner for data breach monitoring.