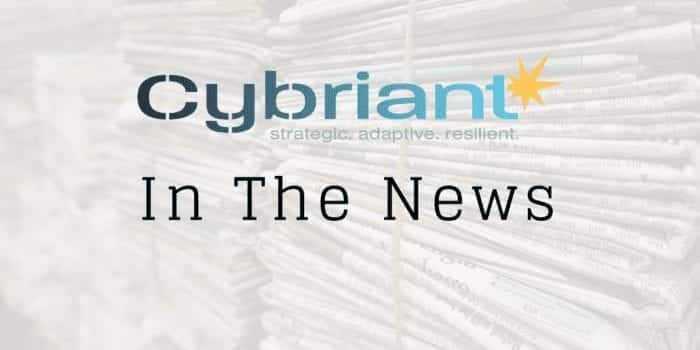 Cybriant was recently featured in an article on it.toolbox.com. See the original post here.
Maintaining network security is the greatest challenge facing the IT industry today. The threat landscape is complex and ever-changing, which leads many organizations to devote a large portion of their technology budget to hardening their defenses against cyber threats. Since many vectors of attack focus on known and unknown software flaws and hardware deficiencies, it's impossible to make any network completely secure against every type of intrusion.
The good news is that there are a number of ways that businesses can protect their data and ensure that critical systems can withstand any potential breach. To do so requires a comprehensive approach from the user level, all the way up to datacenters and cloud services. By guarding against the most common types of attacks and preparing for recovery in the event of an incident, IT managers can thwart many threats and provide business continuity at all times. Here are the steps that should be taken.
End-User Training
Employees and network end-users are commonly targeted by hackers as a means of gaining entry into business networks. This is largely because of a lack of clearly stated security policies for them to follow, or a general misunderstanding of how their actions can impact the network as a whole. In order to prevent employees from being exploited, they need to be made aware of the kinds of security threats they may encounter. In general, they should be taught to spot and report incidents of:
Fraudulent Emails
Phishing websites and phone calls
Unsafe downloads
Browser Hijacks
A well-educated user base can help to prevent unauthorized access to business systems and reduce the whole network's exposure to malware and ransomware infiltration. They can be the first, best line of defense against cyber threats of all kinds.
Network Monitoring
Since even well-trained employees will still occasionally make mistakes, and other vulnerabilities will always exist, it's essential to monitor all systems to detect and respond to potential problems. This kind of undertaking can quickly overwhelm an IT department, though. It's worthwhile to engage a professional monitoring company to handle the workload.
Companies like Cybriant have the dedicated monitoring infrastructure and expertise to make sure that all endpoints, servers, and network hardware are never left unprotected. It's a comprehensive approach that analyzes network traffic, monitors system event logs, and checks for known hardware and software vulnerabilities. IT staff have access to a threat management console and are alerted to potential trouble so they can respond appropriately.
Business Grade Backup
If all else fails, it's crucial to have reliable data and system backups to be able to recover from an attack. This is the best way to prevent long-term damage that can cripple a business. Network servers and workstations should be backed up as often as is practicable, based on the needs of the specific business. It's a good idea to have bare-metal restore capability for any business-critical systems so that any compromised machine can be restored in whole with a single process. This eliminates the need for time-consuming rebuilds of affected hardware.
Meeting the Challenge
By taking these steps to protect a network, IT managers can rest a little bit easier, knowing that they've applied a top-to-bottom approach to security. It's impossible to know exactly how threats will evolve in the coming years, but it's a safe bet that these preventative measures will still be effective for a long time to come. The future of their businesses may depend on it.
Continue Reading: The Financial Industry's Biggest Threat