Managed Endpoint Detection and Response (EDR)
Think beyond traditional antivirus and STOP malicious activity before it executes
Today's advanced cyber threats target every computer and mobile device, including enterprise endpoints.
Simplifying your endpoint security stack while maintaining a secure environment can make your security efforts far more efficient. And when managed by Cybriant's security team, much more effective.  With Cybriant's Managed EDR, you get real-time predictive threat prevention combined with prevention-based detection and incident response. Built from the ground up to easily scale with your business, the solution delivers the following security functionality:
AI-driven malware prevention
Real-time memory protection
AI-driven root cause analysis
Integrated script and application control
Device usage policy enforcement
Enterprise-wide threat hunting
Dynamic threat detection
Automated incident response
Our approach is redefining endpoint security as proactive and preventive, rather than reactive. We want to relieve organizations of their longstanding worry about cyberattacks, and to encourage them to think about securing their infrastructure differently. Learn more today.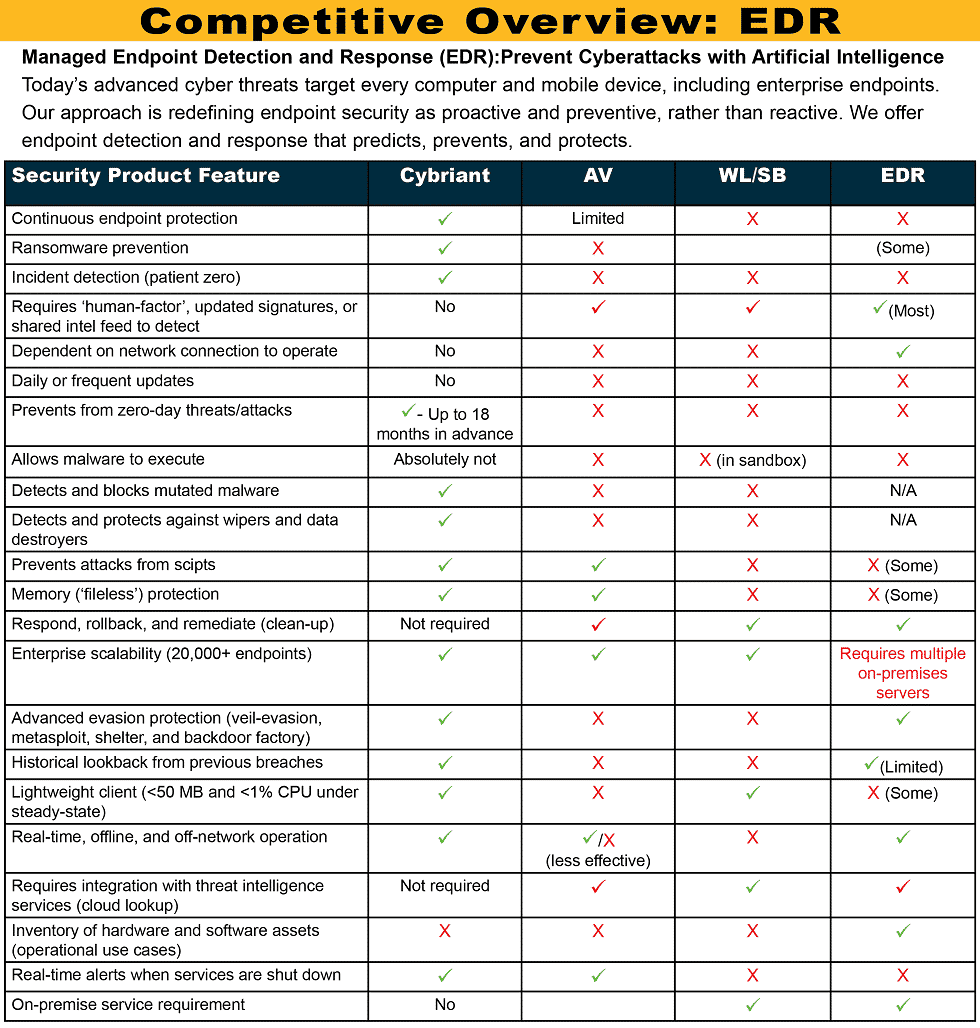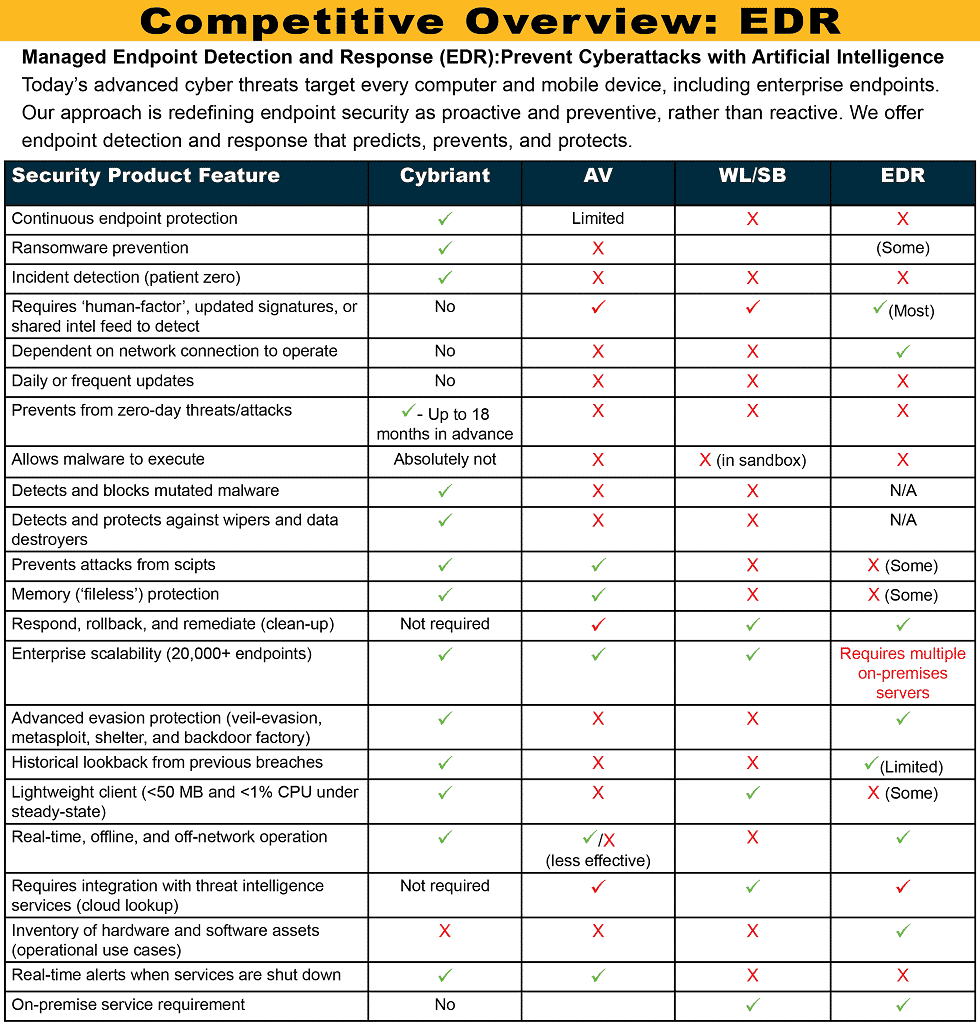 For a more detailed evaluation of the Cybriant Managed Endpoint Protection service please contact us for a complimentary consultation.
Schedule a consultation today.