Reports for 2020 so far have shown a drastic uptick in the number of malware caused by phishing emails. Here's what happens if you click on a phishing email, and the potential cost of clicking on a phishing email.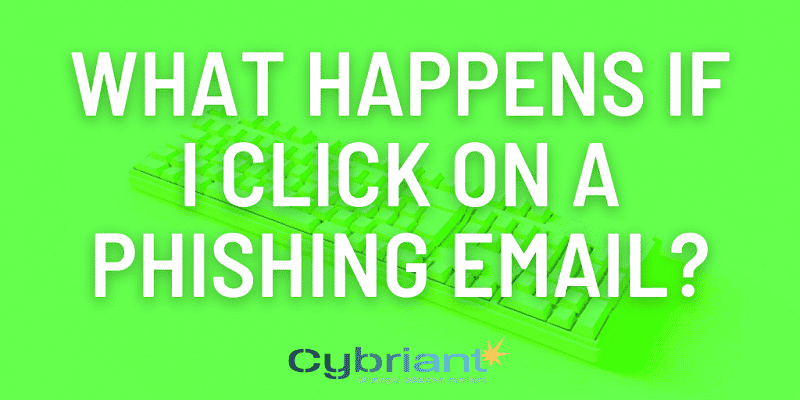 What Happens If I Click on a Phishing Email?
Most of us have been there. Ah! I just clicked on something and it may have been a phishing email. Here are the quick steps to take if that happens to you:
Disable WiFi/Disconnect from the internet. Contact your IT support team for directions if you are on a corporate network.
Save any personal documents. Use a trusted USB thumb drive or external hard drive to avoid going online to backup.
Scan your computer for malware. If you have an anti-virus installed on your computer, it should have prevented any malware from being downloaded. It is smart to scan your computer just to be sure.
Change passwords. Usernames and passwords are an easy sale on the dark web. Many people use the same passwords and once sold to hackers; you are giving them easy access to your sensitive data. Change your passwords on all highly sensitive personal and corporate connections.
Once you feel it is safe to go back online, consider taking the next 11 steps in our Remote Workers Guide to see if you have been compromised online, how to check, and what to do from there.
Download the Remote Workers Guide here.
We also discuss how Cybriant can help prevent malware from executing with our MDR – Managed Detection and Remediation Service. This service has grown vastly in popularity based on the increase in remote workers. It is a simple service that will protect your corporate data by monitoring endpoints on a 24/7 basis. Check it out here.
Will That Click Cost You Thousands?
June 2020 showed a two-fold increase in the reports of malware activity. The report from an antivirus provider showed that:
Adware and malware installers still made up the majority of detected threats. Email traffic was still dominated by the programs that exploit vulnerabilities in Microsoft Office programs.
Ransomware has undeniably been the biggest security threat of recent years. No-one is safe. Hackers targeted everyone and everything, including home PCs – and they were astoundingly successful – earning themselves upwards of $846 million from the US reported incidents alone.
Business is booming for hackers, with thousands of attacks each day bringing in an average of $640 per target. Perhaps even more alarmingly, the financial cost of each individual attack is on the rise – the more ransomware proves to be an easy earner for them, the more they demand each time.
According to a report from June 2020, "Victims of the 11 biggest ransomware attacks (so far) have spent at least $144.2 million on costs ranging from investigating the attack, rebuilding networks and restoring backups to paying the hackers ransom and putting preventative measures in place to avoid future incidents. The victims allegedly paid a ransom in seven of the cases." Read the full article here.
Here's Why You Should Never Pay Hackers
For a quick payday, some hackers offer to 'rescue' you from immediate danger – for a fee. One method is to trick you into thinking you have a virus that will spread if you don't pay money to remove it immediately.
Another much scarier method is to pretend to be the FBI and say your computer was involved in a crime (anything from money laundering to child pornography) and you can avoid going to prison by paying a few hundred dollars.
Thousands of regular people are also waking up every day to discover they've been locked out of their own files. Entire music and video libraries, digital photos from the past 5 years, personal budget files, and even their secret novel draft …all held hostage until the user pays a ransom. This is bad, but it's significantly worse if you have access to highly sensitive corporate data. The encryption is so strong and unbreakable that paying the ransom often becomes the only solution.
The way ransomware gets onto your computer is deviously simple. Generally, the hackers convince you to click an email attachment/link or pop-up. With both approaches, the hacker usually offers helpful information, for example:
Tracking an unclaimed parcel
Alerting that a virus was found and needs to be removed
Advising details of a recent traffic fine
It is so tempting to click through for more details and that is what the hackers count on. Their messages and pop-ups are not obvious threats and so slip easily under our radar. Unfortunately, they are not the most trustworthy bunch so paying may not actually unlock your files, and one payment can quickly become several.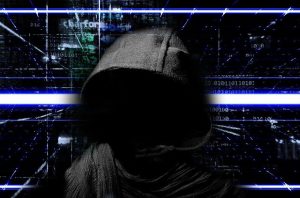 To make matters worse, they can encrypt any backups connected to your computer too, like a USB drive. Having a backup is super important in any situation, but in cases like this, the right backup is needed. Not only one stored separate from your network, but one created recently with all the files you can't bear to lose. Before restoring your backup, however, you'll need to make sure the malware isn't lurking in the background, ready to not just re-infect your restored files but also the backup drive itself.
 To avoid finding yourself up to the waist in ransom demands or sending hackers money each month, we recommend being wary of email attachments, even from friends and family.
If you are not sure what the file is, DO NOT click it.
They may not have sent that email intentionally; their infected system may be auto-emailing everyone in the address book. You should also be careful with any popups that appear out of place, especially ones that try to make you panic. If it doesn't sound right or look right, don't click it. Ransomware is just too dangerous to risk.
An Ounce of Prevention is Worth a Pound of Cure
Just like our personal health, dealing with prevention is better than dealing with the cure – if one is available! Diseases and injuries are more manageable when they are caught early on, just like cybersecurity issues.
Is it possible to prevent cybersecurity issues? We can help you put all the pieces in place to help prevent issues as much as possible.
It's vital to begin with a strong security foundation. We recommend a framework called the NIST Cyber Security Framework. Read more about it here.
With a framework, we can take each new product; align it with our goals, test the product, and verify our management of the product is appropriate. With each outsourced task, we can quickly and easily see if the value exists by the iterative processes inherent in frameworks. With each consultant, we can direct and manage the work and relationship using the process of satisfying the framework.
Cybersecurity is a process. It is not a rush to prepare for a single point in time audit and relaxing until the next time. By embracing that iterative steps, incremental progress is the proper way to secure your environment, you inherently become secure. Read more about People, Process, and Technology here.
Prevent with PREtect
We've combined our top 3 managed services that align with the NIST framework. You are able to cover the first 4 core functions of NIST – Identify, Protect, Detect, and Respond. The services included in PREtect are:
Managed SIEM with 24/7 Security Monitoring
Managed Detection and Remediation
Comprehensive Vulnerability Management
Learn more about PREtect here.
PREtect
3 Essential Cyber Risk Management Services Integrated into an Affordable, Flexible, Subscription-Based Model.
Learn More