You probably need a cyber security assessment, especially if you are wondering whether you need one. Here are the top 5 reasons, you should start today. 
---
Keep reading and we'll help you understand different types of cyber security assessments, why you may need one, and the main benefits of a cyber security assessment.
What is a Cyber Security Assessment
When you hear the term "Cyber Security Assessment" you can assume that a "Risk Assessment" is what is being implied.
The goal of a risk assessment is for an organization to understand "the cybersecurity risk to organizational operations (including mission, functions, image, or reputation), organizational assets, and individuals" – NIST Cybersecurity Framework
The NIST Cybersecurity Framework has five main categories: Identify, Protect, Detect, Respond, and Recover. These categories provide a set of activities to achieve specific cybersecurity outcomes and reference examples of guidance to achieve those outcomes.

The Frameworks provides a common language for understanding, managing, and expressing cybersecurity risk to internal and external stakeholders. It can be used to help identify and prioritize actions for reducing cybersecurity risk, and it is a tool for aligning policy, business, and technological approaches to managing that risk. It can be used to manage cybersecurity risk across entire organizations or it can be focused on the delivery of critical services within an organization. Different types of entities – including sector coordinating structures, associations, and organizations – can use the Framework for different purposes, including the creation of common Profiles.
Framework for Improving Critical Infrastructure Cybersecurity
At Cybriant, we highly recommend the NIST Cybersecurity Framework. The very first category of NIST, Identify, explains the need for a Risk Assessment. If you need more advice or recommendations on deciding which framework is right for your company, read the article we recently posted "Is My Company Secure."
Purpose of Cyber Security Assessment
The purpose of a cyber security assessment includes identifying:
Threats to your organization (operations, assets, individuals) or threats directed through organizations or nation-states
Identify internal and external vulnerabilities
The adverse impacts (harm) that may occur
The likelihood that harm will occur
Determination of risk
Cyber Risk is a measure of the extent to which an entity is threatened by a potential circumstance or event and is typically a function of the adverse impacts that would arise if the circumstance or event occurs and the likelihood of occurrence.
5 Key Reasons You Need a Cyber Security Assessment:
A Cyber Security Assessment or Risk Assessment is the process of identifying, estimating, and prioritizing information security risks. Assessing risk requires the careful analysis of threat and vulnerability information to determine the extent to which circumstances or events could adversely impact on the organization and the likelihood that such circumstances or events will occur.
Why do you need a cyber security assessment? Here are 5 key reasons:
Compliance Requirements
Almost every regulatory compliance requirement includes a comprehensive Risk Assessment. In your cyber security assessment for compliance, you'll be able to evaluate your compliance controls and understand your full range of risk exposure. An effective cyber risk assessment will help you prioritize risks, maps risks to the applicable risk owners, and effectively allocate resources to risk mitigation.
Gap Analysis/Cyber Exposure
A gap analysis is a critical service when you need identifying any deficiencies between your security program and a specific regulation or framework. As noted in the ANSI/ASIS/RIMS risk assessment standard, "Gap analysis is intended to highlight the amount by which the need exceeds the resources that exist and what gaps may need to be filled to be successful."
Identify Vulnerabilities
A cyber risk assessment will help you identify and locate vulnerabilities in your infrastructure and applications. This cyber risk assessment will help you determine your security flaws and overall risk. You'll be directed to have a better understanding of your assets and help you reduce the likelihood that of being breached.
 Asset Discovery
An asset is no longer just a laptop or server. It's now a complex mix of digital computing platforms and assets which represent your modern attack surface, including cloud, containers, web applications, and mobile devices. Proactively discover true asset identities (rather than IP addresses) across any digital computing environment and keep a live view of your assets with a cyber risk assessment.
Baseline
By going through a cyber security assessment, you will create a baseline. You'll understand your security controls, what is working and what isn't. This baseline will help you create a standard by which your company will assess your organization based on that standard.
---
Speaking of creating a baseline when it comes to a cyber security assessment, consider ComplyCORE.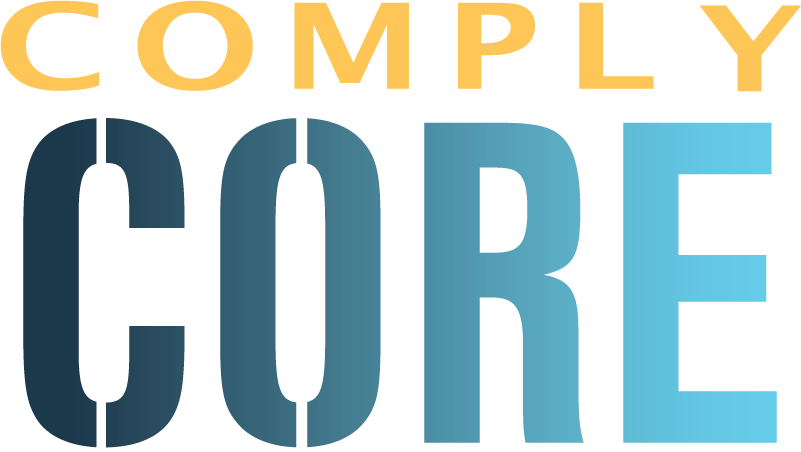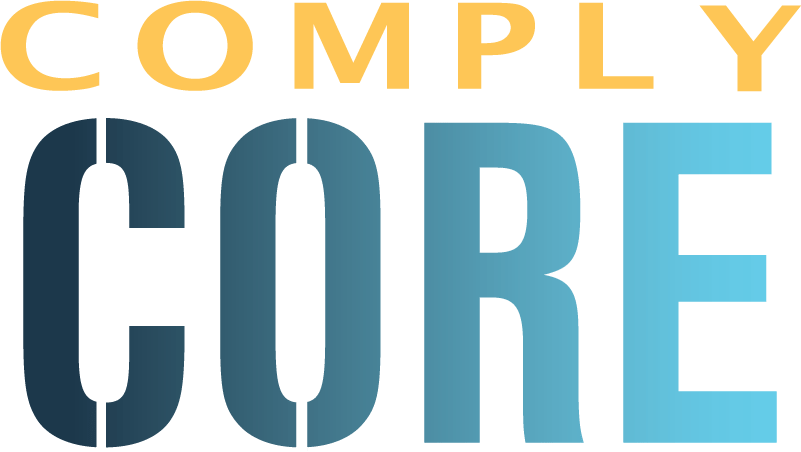 ComplyCORE is a Compliance Management System that will help reduce the hassle of compliance into a concise program. Learn how to make compliance simple.
Compliance Management System
Today's compliance environment is an overwhelming assortment of never-ending checklists and to-do items. Not only are organizations required to adhere to a standard, there are often many standards that a company must adhere to adding additional complexity to an already frustrating situation. Pulled in many directions, today's IT professionals often feel as they are descending into a fog of compliance.
There is also a constant stream of acronyms that businesses now must learn and adhere to be compliant. Each new entrant into the pantheon of compliance complicates and weaves an even more complex web of checklists, procedures, and policies. Each time new letters are added to our alphabet soup of regulations we must scramble to meet that specific list of requirements.
We have created a better way. Introducing ComplyCORE.
ComplyCORE reduces the fog of compliance into a clear and concise vision.  With ComplyCORE as your compliance management system each new compliance matrix that springs to life is easily and quickly integrated.  There is no scrambling each time an auditor for a specific regulation appears, it's all part of the plan.
Take a look at ComplyCORE, our compliance management system: https://www.cybriant.com/compliance-management-system/