The Modern Approach to Vulnerability Scanning
Download our ebook The Modern Approach to Vulnerability Scanning: How to achieve a comprehensive vulnerability management program. 
Download Now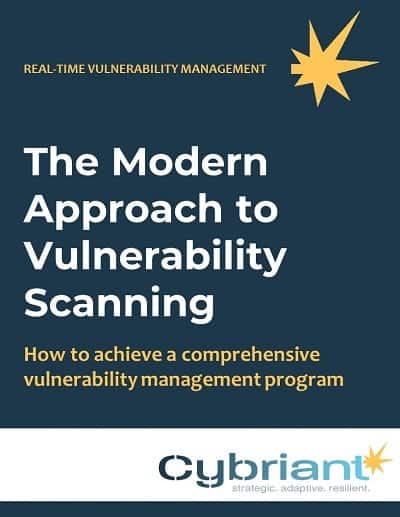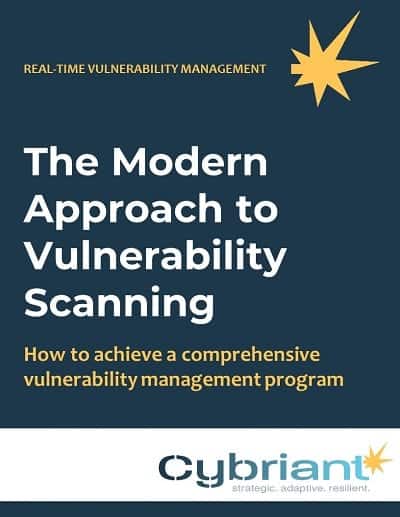 The traditional approach to vulnerability scanning is to scan systems and applications for weaknesses at certain intervals, for example, quarterly or monthly scans.
The problem with this approach is that the organization only has visibility of the vulnerabilities detected at those particular points in time.
This ebook will walk you through the steps of how to move to a modern approach to vulnerability scanning. We start with the security basics, identify your cyber exposure gap with these questions:
Where are we exposed?
Where should we prioritize based on risk?
How are we reducing our cyber exposure over time?
Benefits of Real-Time Vulnerability Management
Live discovery of every modern asset across any computing environment
Understand the state of all assets, including vulnerabilities, misconfigurations and other health indicators
Add context to the exposure to prioritize and select the appropriate remediation technique
Understand exposures in context, to prioritize remediation based on asset criticality, threat context and vulnerability severity
Risk-based exposure scoring and prioritization
Prioritize which exposures to fix first, if at all, and apply the appropriate remediation technique