Are You Overlooking This Vital Patch Management Process?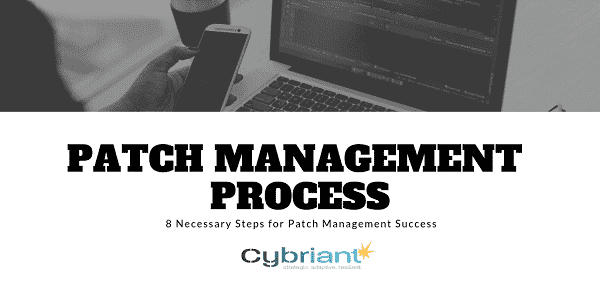 Patch Management is a seemingly simple task that is often overlooked. And has been one of the causes of the biggest breaches in cybersecurity history. IT operations workers that apply the patches are often pulled many different directions, so patch management isn't always a priority.
While the patch management process seems simple, the actual implementation is overwhelming. There are often many open vulnerabilities and patching them all just seems too complicated.
So, many companies just skip the patch management process and only focus on critical needs.
Sometimes even understand what is the most critical to patch seems difficult.
Enterprises typically have thousands of different pieces of software, ranging from mobile apps on phones to legacy systems of record running in on-premises data centers – and everything in between.

Furthermore, such software is typically a mix of commercial off-the-shelf (COTS) packages, open source software, and custom-built applications. Vulnerabilities crop up in all of these on a regular basis.

Given this never-ending stream of available patches combined with perennially limited security staff, prioritization is essential. A recent Ponemon study underscored this point. "65% of respondents say they find it difficult to prioritize what needs to be patched first," explains the ServiceNow-commissioned study Today's State of Vulnerability Response: Patch Work Demands Attention. "To accurately prioritize vulnerabilities, you need to know both the severity—as measured by Common Vulnerability Scoring System (CVVS) scores, for example—and the types of business systems affected."

Source: https://www.forbes.com/sites/jasonbloomberg/2018/04/16/to-patch-or-not-to-patch-surprisingly-that-is-the-question/#cd948f658fe9
Importance of Patch Management 
"To prevent data breaches, security teams need to patch more quickly," the study says. "However, the survey shows that they are being held back by manual processes and disconnected systems that compromise their ability to patch in a timely manner."
If patch management is not a priority at your organization, consider Responsive Patch Management from Cybriant. As part of our PREtect ADVANCED service, it takes the stress and guesswork out of your hands and put it into our capable expertise.
An often-missed piece of the patch management process is understanding your inventory. Our Responsive Patch Management solution will scan your systems, check for missing and available patches against our comprehensive vulnerability database, download and deploy missing patches and service packs, and generate reports to effectively manage the patch management process of the enterprise.
Our Responsive Patch Management Process
By utilizing an industry-leading patch management software and our dedicated experts, your patch management process will always be a priority.
Our patch management process includes:
Step 1: Automatic System Discovery
You can choose the systems that are required to be managed and we take it from there. The agent will perform a vulnerability assessment scan and patch deployment.
Step 2: Online Vulnerability Database
A vital feature of our patch management process is our vulnerability database. This hosts the latest vulnerabilities that have been published after a thorough analysis. When we find a patch that matches a vulnerability on your system, we download the patch from this database. This provides the information required for patch scanning and installation.
Step 3: Vulnerability Assessment Scan
We scan all the systems for missing Windows patches in the operating systems as well as applications. It reports the level of vulnerability after the scan. Missing Windows patches are identified from the local vulnerability database.
Step 4: Approval of Patches
Most often, patches are deployed in a sandbox environment before they are introduced to your entire network. This extra set makes the patch management process error-free and stable. Our team can ensure that the patches tested are directly approved for deployment.
Step 5: Patch Deployment
When approval has been finalized, we will deploy the necessary patches. The status of the patch deployment is updated back to you. The installation process can also be scheduled for a specific time.
Step 6: Patch Reports
Reports are available for system vulnerability level, missing Windows patches, application Windows patches, and task status. These reports can be exported to PDF or CSV formats.
Step 7: Severity-Based Patch Management
Our team will work with you to determine and configure severity levels for missing patches, eliminating the need to evaluate system health and vulnerability status based on a common list of missing patches. This helps deploy patches based on severity and ensures accuracy on identifying missing patches.
Step 8: Automated Patch Management
An important piece of the patch management process is automating patches for computers on your network. We can automatically install software, patches, and services packs in regular desktop activities. This includes:
Scanning computers periodically to identify missing patches
Identifying and downloading the missing patches from the vendors' websites
Downloading required patches and creating tasks related to patch deployment
Downloading required patches automatically and installing them on to specific computers
This process can be specified for a targeted set of client systems. You can choose to have different levels of automation for different sets of client systems. The process of deploying patches automatically depends on the level of automation you choose. This helps ensure that all computers remain up to date with the latest patch releases from OS and application software vendors.
If the patch management process is important to you, but you don't have the necessary resources on staff to manage it, consider our Responsive Patch Management Service.
Patch Management is included in PREtect PREMIUM!